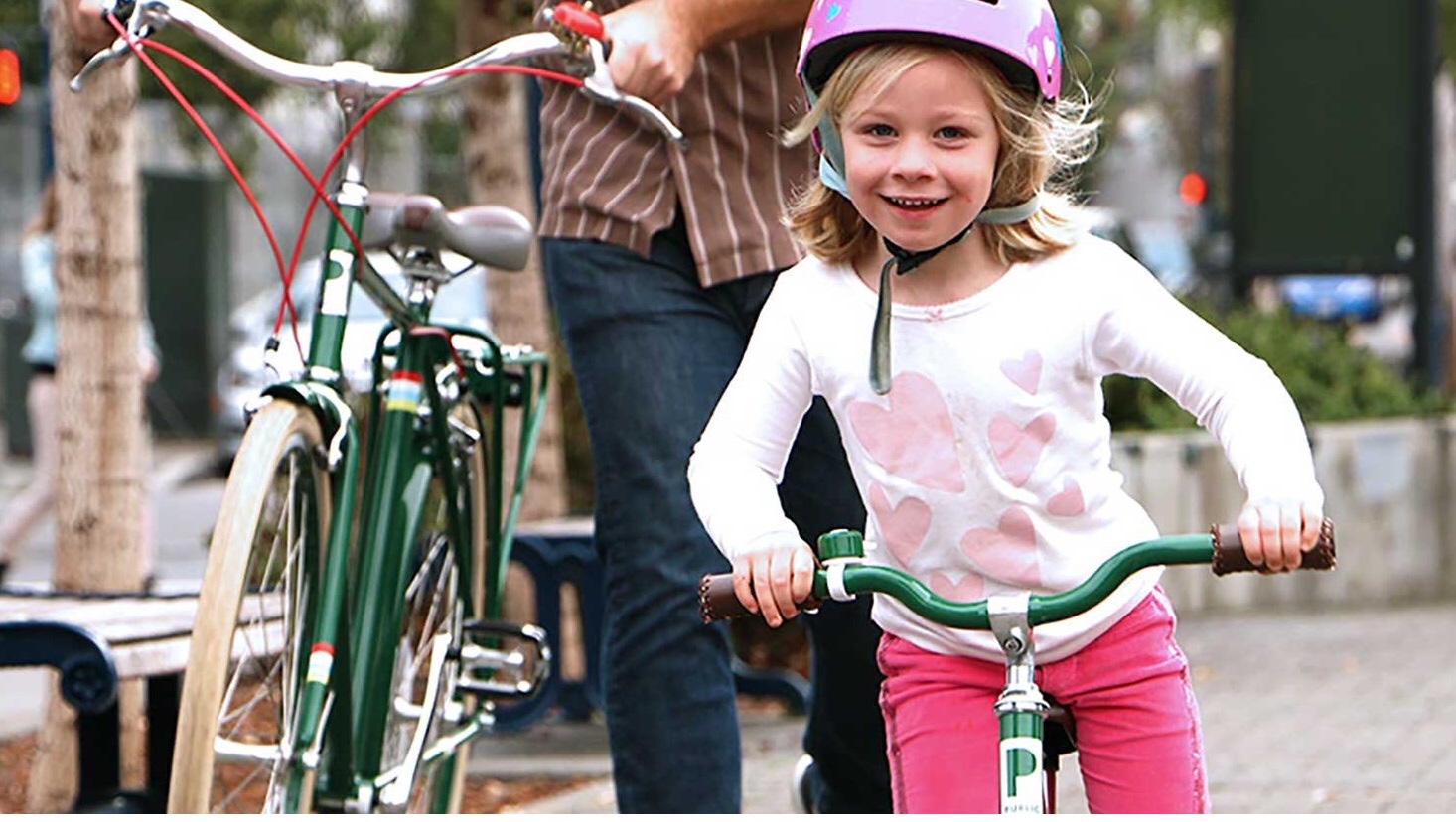 As the Manager of the Olympic Mountain bike venue at Hadleigh Park I have seen hundreds if not thousands of Parents, Grandparents and Carers teach their children to ride a bike and I've witnessed very mixed experiences with varying rates of success. So I have started on a journey to understand why there is such a vast difference, learning from the parents the 50+ parents I have interviewed along the way. During this process I have developed a resource that will guide you through the key challenges of teaching your child to cycle.
I'm writing this blog as a thank you to the members of the 8 out of 10 mums "Ask page on Facebook who have helped me decide which topic to blog about first, the No.1 challenge people faced was "Building your child's confidence".
The moment you let go of the bike and your child pedals unaided for the first time will probably be one of the fondest and proudest memories you will share together. However, all too often there is tremendous pressure for both the adult and the child to be successful if not first time, then very quickly which turns a very special moment in to a challenging situation.
External factors and fear are largely to blame. Our increasing Instagram culture means we are much more aware of the progress of others and we constantly have to battle to avoid direct comparison, but it's the world we live in and we can all be guilty of that.
I hope my top 5 tips can help you relieve some of this pressure, build confidence in your child and help your child develop to be their best (at their own speed!).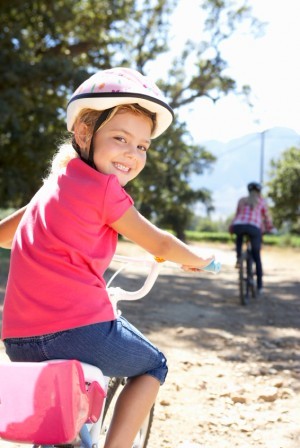 1. Show your love. This seems obvious and you are most certainly doing this already, but I believe in starting with success and celebrating this. Talk to your child about all of the positive experience you had on a bike and why you think it's a good idea for them to try and do something you really loved. Do you have a memory of going on adventures with friends or a holiday where you spent all week racing around with your family? Sharing your love for riding a bike makes this whole process much more attractive for your child and also reminds you that this should be fun! Tick this one off the list and reward yourself with a big hug with your little one.
2. Goal Setting. Now I'm not talking about mid-year appraisals here but setting timely, realistic, measureable goals helps you understand the journey you are about to go on and will make you more aware of the milestones that need to be achieved along the way. For example before you ask your child to pedal down the hill, you could set a goal of practicing using the brakes whilst standing next to the bike. This will let you know your child has the skills to take control and be safe when it is time to tackle the hill. Start with very basic easy to achieve tasks and make a point of celebrating the success with rewards, not only does this build trust that your aren't going to ask your child to do anything unachievable but it also gives you a great excuse to plan some fun together.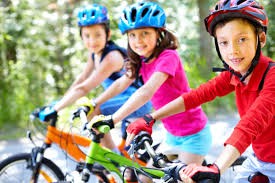 3. Praise, celebrate and reward. Praise is a really important way to feedback to your child when they have done something well. Children will start to judge their worth and ability based on your feedback. Over praise however can stop or hinder progress. For example if you kicked a ball at the goal and it went wide and you were told it was "Excellent", it would probably be quite confusing if when you kicked one straight in, it was also "Excellent". Be prepared to give praise but start with OK, Good, Well done and then Excellent. The key is to understand what success will look like before you start, I would recommend setting a goal for the number of attempts and associate the achievement of the number of tries with the reward or celebration. E.g. "I would like you to push off 5 times with your left foot and 5 times with your right foot. If you can manage 10 goes then I will push you on the swings for 10 minutes". This way you promote that its ok to try and try again even without success; reward effort as well as outcome.
4. Be the model student. When was the last time you openly rewarded yourself for being the hero without a cape that's you are? It's important that you also reward your efforts. Doing this shows that you also have to work hard to achieve your goals. Again I'm sure this won't be a great hardship but make a point of rewarding yourself or the family for your efforts. You can create your own list of rewards or look for inspiration for FREE activities somewhere like Pinterest where hundreds of people have shared how they did it.
Do your homework and plan the activities you are asking your child to take part in, "confidence mirrors confidence". There are videos and blogs available to help but if you would like to have all of the resources you need to teach your child to ride a bike, you can sign up to pre-order my "Parents Guide to teaching your child to ride a bike" course (available 2nd July) and receive an presale offer of 30% off and a bonus £5 for readers of this article (offer ends June). The course can be studied at home in your own time, in 5-15 minute chunks and you will learn all of the tools to stay more patient, build your child's confidence and ability on a bike. To take advantage of the offer CLICK HERE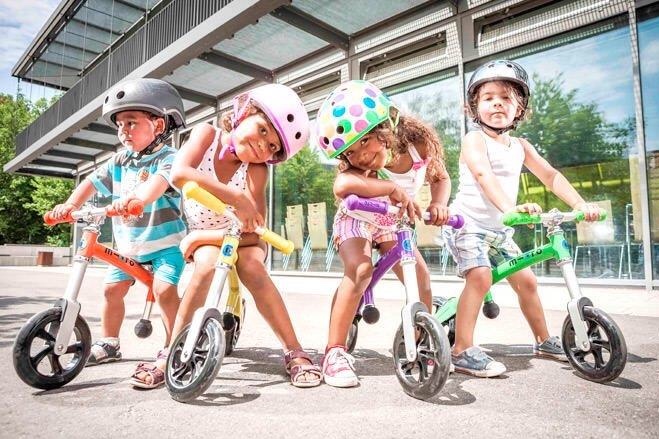 5. Be social. Children can be very impressionable. Spending time practicing with others a) can be more fun and b) demonstrates that everyone learns new skills at different rates. There are many groups and clubs that you can join (www.littlewheelers.co.uk for example are great!) but if you have signed up to my guide there are examples of fun games you can do together or as groups. Another benefit to practicing with other children is providing another learning style. Up till now you may have told your child what to do and maybe helped move their body to make the right actions, however some of us learn by watching others, having another child demonstrate what you would like them to do may be the missing piece of the puzzle. If your child has newly learnt the skill, helping to teach others is a great way to positively reaffirm their new knowledge.